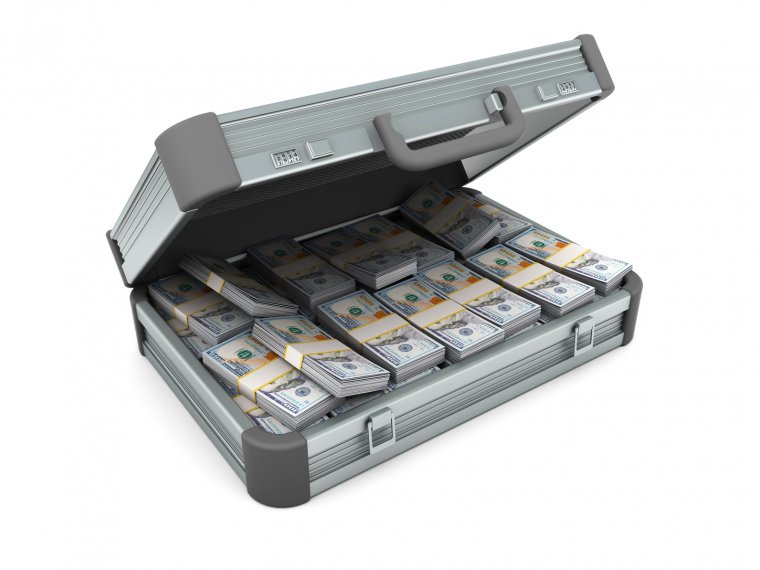 March 10th, 2016 18:00 GMT
by Paul Berrill London
Oslo Marine Group (OMG) chief executive Vitaly Arkhangelsky admitted to bribing Russian officials to purchase Western Terminal, the judge in the case between him and Bank St Petersburg (BSP) heard in Paris hearings.
Transcripts of the hearings, in Paris because Arkhangelsky claims it is too dangerous for him to come to London, where the main case is being held, were not made public until late last week as sections were redacted to avoid private deals with other bank clients being made public.
BSP claims Arkhangelsky and his wife, Julia, have not paid back personal guarantees and loans, while the Russian businessman claims he was the victim of fraud or unlawful appropriation of assets by the bank. Both sides deny each others' claims.
Acting for the bank, Brick Court Chambers silk Tim Lord asked why an information memo circulated to about 25 banks in July 2008 sought to raise $300m to finance the development of the St Petersburg Western Terminal that OMG had bought the previous year for about $60m, including $20m in repair and equipment costs.
Under questioning Arkhangelsky agreed that $160m of the total represented an extra payment for rights to use land and sea space that had to be acquired from the Russian Agency for River and Sea Transport, headed at the time by Dmitry Dmitrienko.
Extensive dredging of the timber terminal was required, from 4.5 metres to 14 metres, to make best commercial use of the port area, and Arkhangelsky said payment of about $160m had to be made to Dmitrienko "because he was a Russian bureaucrat who was responsible for development in this territory, and unless he would not agree and unless he would not support this project, that project would not be realised".
"Was it a bribe, Dr Arkhangelsky, in effect? It was, wasn't it?" asked Lord. "Yes, it is. It is," replied Arkhangelsky.
"So you had to bribe a federal official in order to be able to get your Western Terminal acquired?" Lord repeated.
"No. We acquired the Western Terminal — but for the future development of that, as long as the project had been quite big and important, we had to bribe, yes," Arkhangelsky added.
Link to criminal elements
Arkhangelsky added later in the week that the $40m purchase price of the terminal was low because it was owned by criminal elements during the state privatisation process.
"One of the reasons why I paid [a]comparatively low price is that anybody else would not simply even sit on the table with them, because they would be afraid that, okay, they would pay money but they would not get assets, or some, let's say, shareholders would be killed or some other things would happen."
He said that no one but himself in OMG or among its advisers knew to whom the extra payments were made. Arkhangelsky added that he did not like making the payments but had "to play the rules of the Russian Government and the Russian state".
Arkhangelsky claims BSP forged or fabricated many personal guarantees made on loans given by the bank and alleges senior management seized and sold OMG properties before the loans could be repaid.
He agreed that the expert evidence on handwriting forgery is so far inconclusive but alleged the bank was using the guarantees to reduce its loan exposure so it required lower reserves.
'Accounting manipulation'
"They were manipulating with the accounting and reserving, and that's why, in proper supervising and proper valuation of the Bank of St Petersburg by the Central Bank, it couldn't work like this," Arkhangelsky claimed.
Arkhangelsky denied Lord's claims that the OMG group was not viable by the time BSP foreclosed on the loans in 2009. The case continues.
Paul Berrill